JOURNEY TO WELLNESS women's wellness retreat
REGISTRATION CLOSED - JOIN MY NEWSLETTER TO BE NOTIFIED WHEN THE NEXT RETREAT IS AVAILABLE
Join Deborah and your fellow wellness seekers for a weekend retreat away from the hustle and bustle of regular life. A chance to be active but still unwind, eat well and take care of YOU!
This 3-day Women's Wellness Retreat in Merigomish, Nova Scotia will invite you to focus on your mind and your body, while making YOU a priority for a weekend. Even just a few days away from our regular day-to-day routines, can making a lasting impact on our health and wellness The Journey to Wellness Women's Wellness Retreat, at the stunning and welcomeing Fossil Farm Oceanside Retreat, will help you clear your mind while nourishing your body and your mind.
Daily workouts are suitable for ALL fitness levels and body types, combined with stretching, mindfullness, workshops and some quality down-time, this is a chance to stay active, but still unwind and reset.
RETREAT DATES:
April 28-30, 2023
(Registration Closed)
May 5-7, 2023
(FULL - Registration Closed)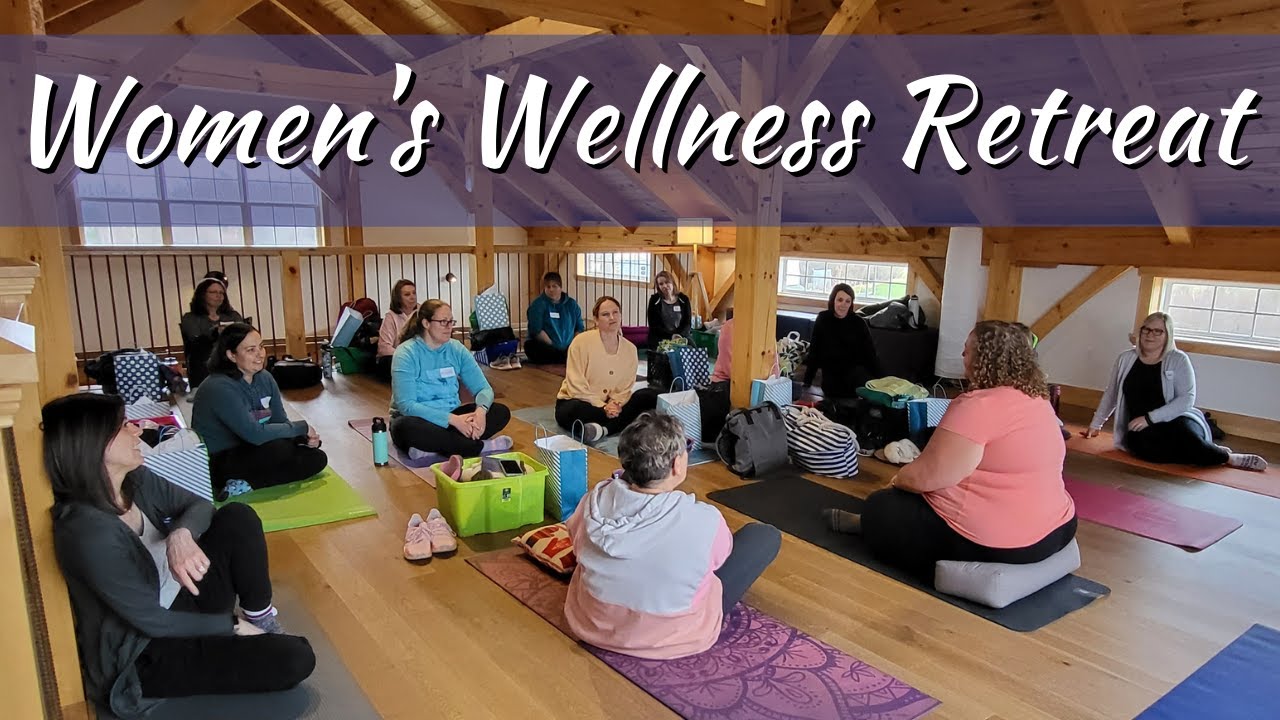 FOSSIL FARMS OCEANSIDE RETREAT
Nestled on Nova Scotia's Northumberland Strait along Merigomish Harbour, just outside of New Glasgow, Fossil Farms Oceanside Retreat is an oasis for nature and outdoor enthusiasts looking for a unique and tranquil escape.
2 nights cottage accommodations (private cottage or room or share a bed with a friend).

Friday afternoon/evening reception & activities

Fri, Sat & Sun fitness classes, yoga & stretch

Fri, Sat & Sun wellness workshops

All delicious meals, snacks, tea & coffee. We work with dietary restrictions.

Access to resort activities - animals, ocean, hiking trail, sauna, golf cart, kites, firepit, kayaks, etc... during down time Fri & Sat afternoon.

You are welcome to arrive any time after 1pm on Friday. We will have a short movement class at 3pm, but this is not mandatory. Official welcome begins at 4:00pm. We finish at 1pm on Sunday.
Sweet Memories & TESTIMONIALS
"The retreat was a great chance for me to get away without the distractions of regular life, focus on myself, and unwind. It was also so nice to be able to meet other #TeamJ2W members and get to know them more personally. Makes the community feel like an actual community! I can't wait for the next one!"

"If you want to focus on your physical and mental healing, and get away from all the noise of regular life, Absolutely make sure to attend one of Deb's retreats. She is a fitness, health, and lifestyle coach who will inspire you and motivate you to be your best!"

"The weekend was a great way to escape the busyness of everyday life and focus on myself amongst a wonderful and supportive group of women"

"The Women's Wellness Retreat put on by Deborah Peddle-Hann was exactly what I needed. It was an incredible weekend with the perfect mix of fitness, mindfulness, relaxation, and fun. Deb's passion for health and wellness and helping others is evident in all that she does. I left the retreat feeling rejuvenated, relaxed, inspired and empowered and would highly recommend this experience to anyone! I can't wait for the next one!"

"This retreat with Journey 2 Wellness was just what this womans' heart and soul needed. Dedicated self focused time, sufficient down time to recoup of enjoy the outdoors or whatever your body and soul needed that day. Group exercise, informative and interactive activities, yoga , evening relaxation and meditation with a community of like minded women of all ages and fitness levels! I can't wait for the next one. I felt rejuvenated and ready for the next week. Came out of my shell and so glad I did! Highly recommend!"

"The perfect way to reset, relax, and recharge! Energizing workouts, great food, practical ways to de-stress & relax. I was so happy to share all of this with such a fabulous group of women. I didn't know how much I needed this retreat."
Double Occupancy (Shared Bed) in Any Cottage $475PP Own Bedroom in a Shared Cottage $650PP Own Private Cottage $700PP PLEASE ADD HST
Once you register, please wait for a confirmation email, invoice and room assignment. A non-refundable minimum deposit of $200 is due within 24 hours of receipt of invoice to reserve your spot. If sharing a BED, please have one person register for both people. Payment can be made by e-transfer to info@journey2wellness.ca
I can't wait to spend the weekend with you. ~ Deborah